What are the molecular and cellular steps that govern presynaptic assembly and determine presynaptic function?
WHAT IS THE ROLE OF CELL ADHESION MOLECULES SUCH AS NEUREXIN IN PRESYNAPTIC ASSEMBLY?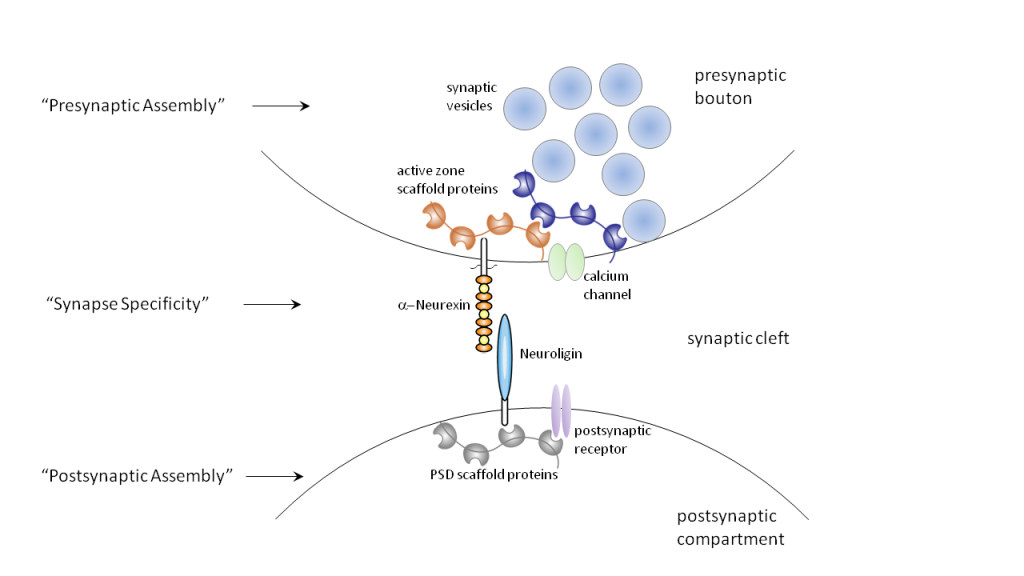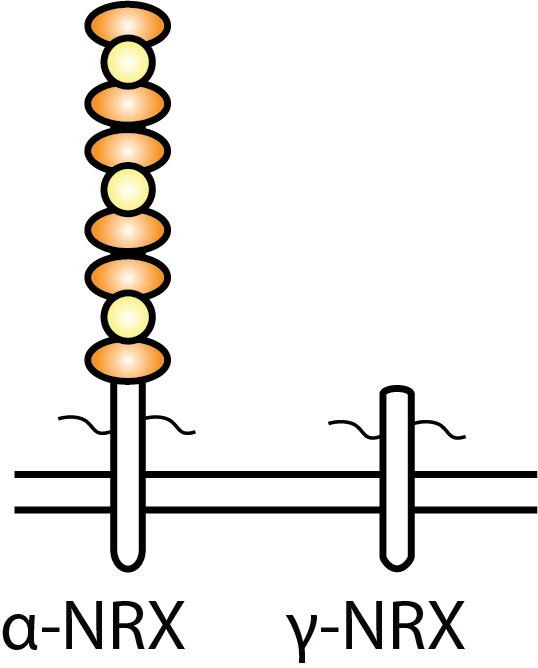 We have found that a recently-identified, conserved short isoform of neurexin, called gamma-neurexin, which does not contain any of the canonical extracellular binding domains, can nonetheless mediate presynaptic assembly and maturation. Our current studies are focused on elucidating the role of this short but seemingly redundant isoform in synapse development.
Moreover, we have found that the intracellular domain of neurexin alone is sufficient for presynaptic assembly. To understand the contribution of neurexin's intracellular domain to presynaptic organization, we are undertaking proximity labeling approaches to identify neurexin's intracellular binding partners.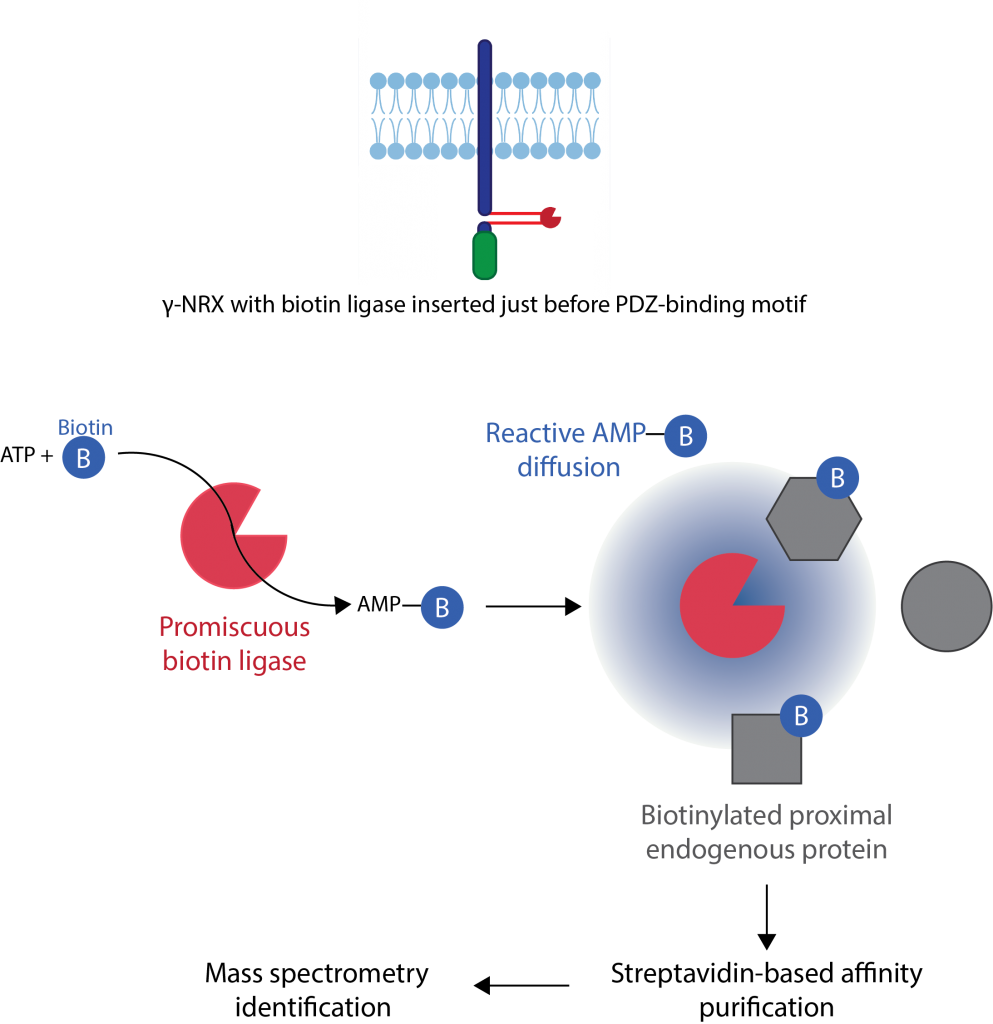 SYNAPSE ASSEMBLY AT DISTINCT STAGES OF NEURONAL DEVELOPMENT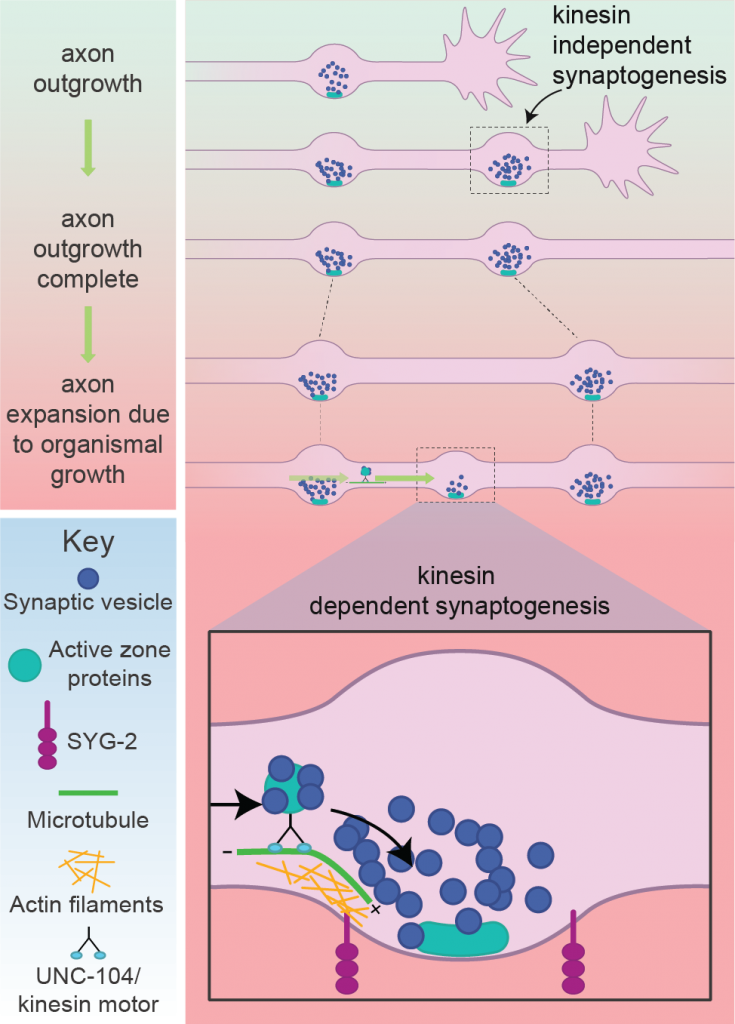 New synapses form behind the growth cone during axonal outgrowth. New synapses can also be added to pre-existing circuits after axon outgrowth is complete, as an organism grows. We have evidence that these two forms of synapse assembly are mediated by distinct molecular mechanisms. Projects in the lab are aimed at understanding this distinction, and the contribution of molecular motors, cell adhesion molecules and the cytoskeleton to these processes.
HOW IS THE ASSEMBLY OF PRESYNAPTIC SPECIALIZATIONS REGULATED?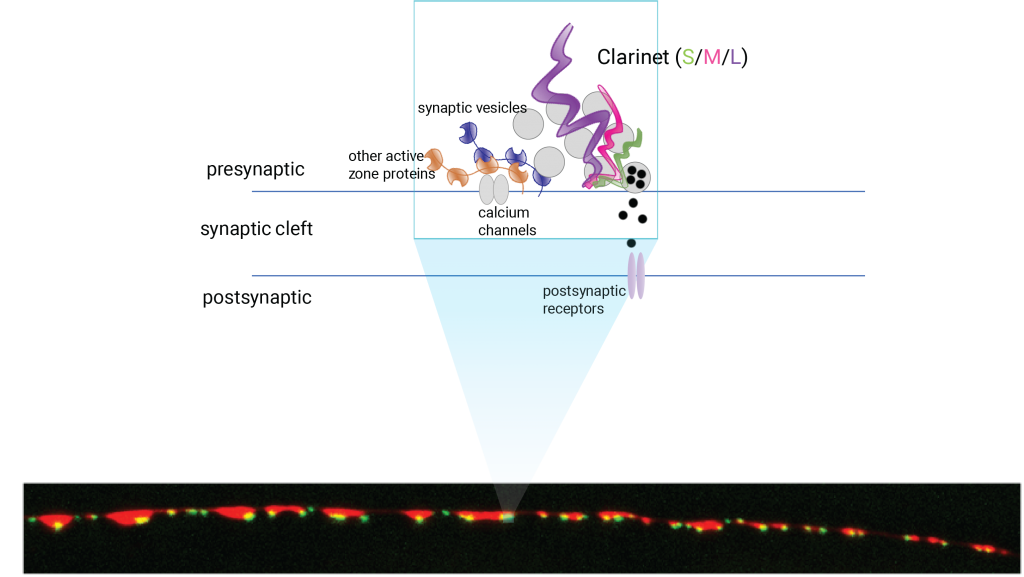 We are performing forward genetic screens to look for mutants with defects in the assembly of active zone scaffolds, in order to understand what regulates this complex process.
MODELING HUMAN PATIENT CALCIUM CHANNEL MUTATIONS IN C. ELEGANS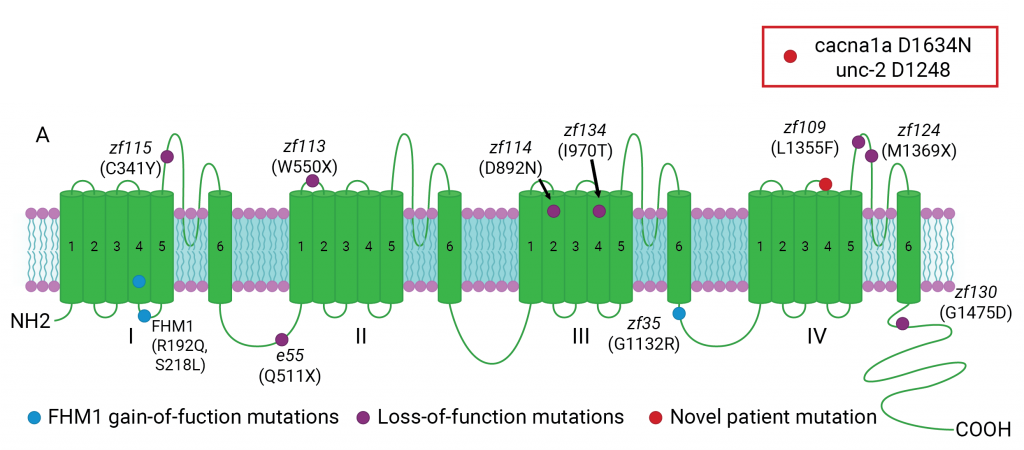 Using C. elegans to understand how patient mutations in calcium channels affect their localization and function. A. Secondary structure of UNC-2/CaV2α. Adapted from Huang et al., 2019, eLife. B. A novel patient mutation in a highly homologous region confers developmental abnormalities. We have used Crispr/Cas9 to create worm models of this mutation. C. Worm locomotion is quantified using worm tracking software and analyzed to reveal behavioral defects. D. Reduced speed of locomotion in worms harboring the patient mutation mirrors mouse and human ataxia. We are using these models to delve deeper into potential defects in synapse structure and function resulting from patient mutations.
THE WNT RECEPTOR FRIZZLED MEDIATES BOTH SYNAPSE ASSEMBLY AND SYNAPSE ELIMINATION THROUGH UNKNOWN PATHWAYS

Wnt, binding to the Frizzled (Fz) receptor, leads to Fz endocytosis and subsequent synapse elimination. To understand how this process works, we have undertaken forward genetic modifier screens and isolated suppressors of the Fz phenotype.
NON-CANONICAL ROLES FOR CELL ADHESION MOLECULES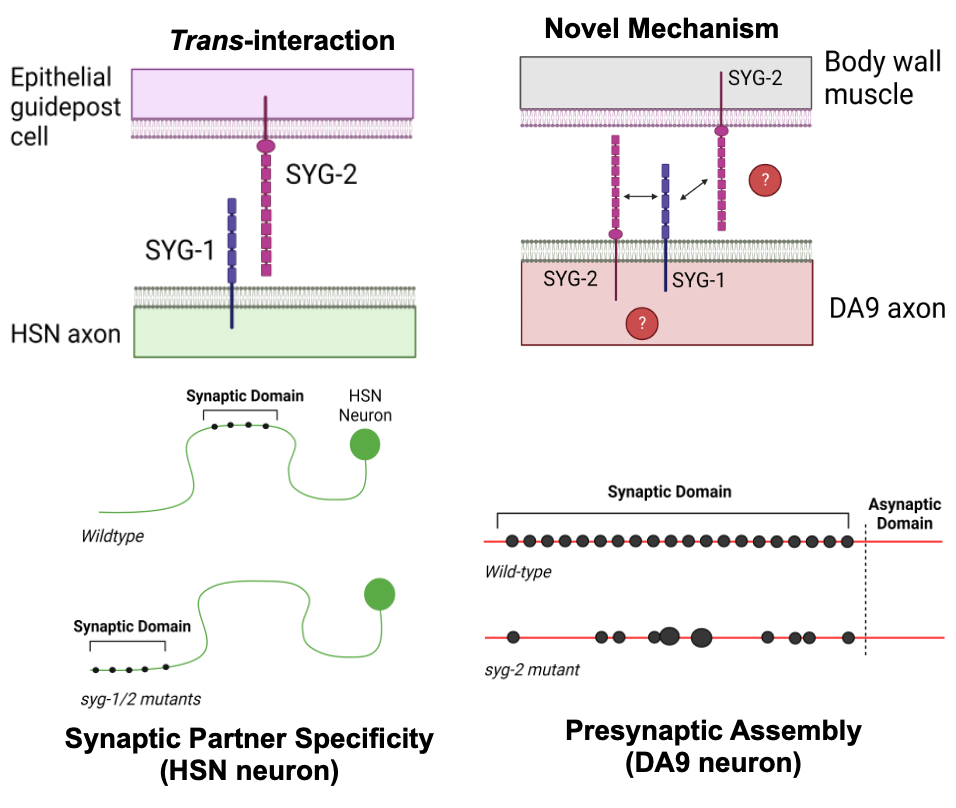 We have identified non-canonical roles in synapse assembly for a pair of CAMs, SYG-1 and SYG-2. We have found that both SYG-1 and SYG-2 are expressed and function in the same presynaptic cell, suggesting they may interact in cis, contrary to their previously described role in the C. elegans HSN neuron. Furthermore, we have found that the intracellular domain of SYG-2 alone is sufficient for inducing presynaptic assembly, in contrast to the accepted idea that the extracellular domains of CAMs are required for their function. Using CRISPR transgenesis, we can identify the critical sub-domains of SYG-1 and SYG-2 required for their function in presynaptic assembly.