What are the molecular and cellular steps that govern presynaptic assembly and determine presynaptic function?
WHAT IS THE ROLE OF CELL ADHESION MOLECULES SUCH AS NEUREXIN IN PRESYNAPTIC ASSEMBLY?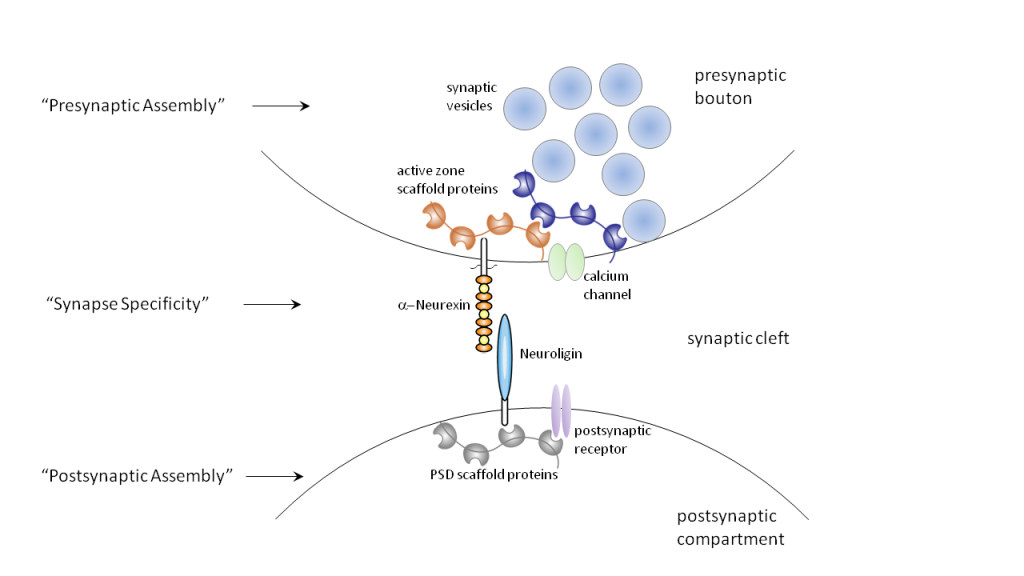 We have found that the intracellular domain of Neurexin is sufficient for presynaptic assembly, suggesting that this protein is not functioning as a trans-synaptic initiator of synapse assembly, as was previously thought.
HOW IS THE ASSEMBLY OF PRESYNAPTIC SPECIALIZATIONS REGULATED?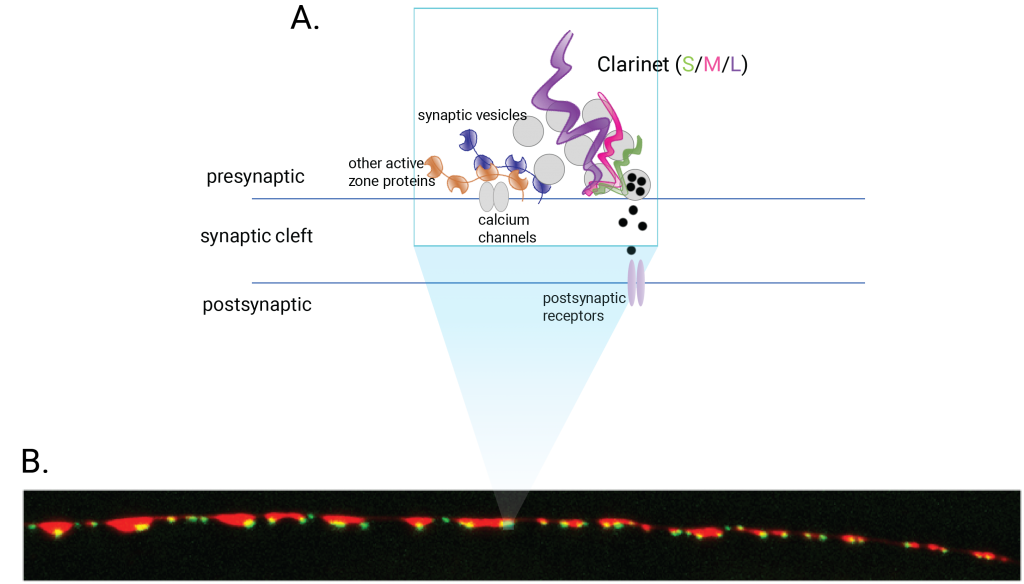 We are performing forward genetic screens to look for mutants with defects in the assembly of active zone scaffolds, in order to understand what regulates this complex process.
WHAT REGULATES THE LOCALIZATION AND FUNCTION OF PRESYNAPTIC CALCIUM CHANNELS?
MODELING HUMAN PATIENT MUTATIONS IN C. ELEGANS
Using C. elegans to understand how patient mutations in calcium channels affect their localization and function. A. Secondary structure of UNC-2/CaV2α. Adapted from "Gain-of-function mutations in the UNC-2/CaV2α channel lead to excitation-dominant synaptic transmission in Caenorhabditis elegans" Huang et al., 2019, eLife. B. A novel patient mutation in a highly homologous region confers developmental abnormalities. We are using Crispr/Cas9 to create worm models of this mutation. C. Single molecule localization images of calcium channels (magenta) tightly colocalized with the active zone protein RIMB-1 (green). Using techniques such as these to quantify calcium channel clustering with high precision, as well as behavioral assays to measure synaptic function, allows us to assess the effect of human mutations on calcium channel localization and function.
WHAT UNDERLIES THE FUNCTIONAL DIVERSITY IN PRESYNAPTIC RELEASE?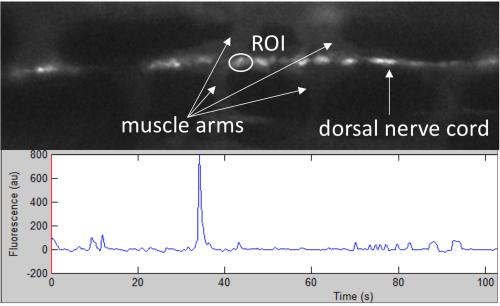 Using postsynaptically targeted GCaMP6 we can measure calcium transients opposite individual presynaptic release sites.